NEW Chewstick Culture Hub damaged in early morning fire
The Chewstick Culture Hub has been badly impacted by the fire that began this morning (21 July 2016) on Front Street.
Due to the fire, the Chewstick Foundation has lost its main revenue source and all of their physical assets and needs support to continue their mission to empower storytelling, creative expression and social justice to enrich youth, arts, culture and community.
Chewstick and locals are grateful to the Bermuda Fire & Rescue Service for their brave response. Until further notice, all events scheduled to take place at the Culture Hub are cancelled. Chewstick will need support from the Chewfam and broader community, please consider donating using one of the below links. Forward ever.  For more information to to #SupportChewstick CLICK HERE or click the image below.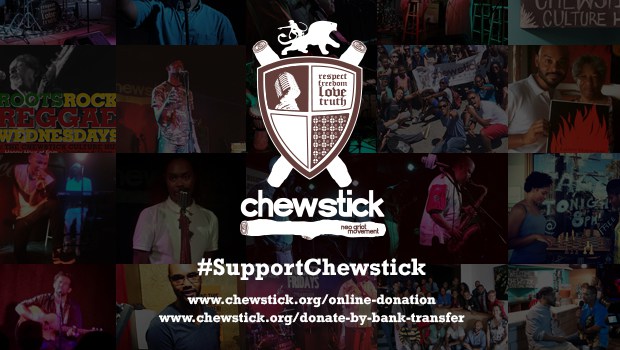 THE CHEWSTICK MOVEMENT

The Chewstick Foundation is a leading non-profit cultural arts movement born out of Bermuda in 2003. Dedicated to breaking down social barriers, providing opportunities for storytellers of every medium and committed to being a part of the solution; we use creative programmes, events and initiatives to empower the individual and enrich the community. Chewstick is the frontline of change; attracting the most diverse, inclusive and exciting audience and participants to be found. Support the vibes! respect. freedom. love. truth.
(a portion of the above was taken from the Chewstick Foundation Facebook page and website)
Follow Chewstick online