LIVE A GREAT STORY: Ambassador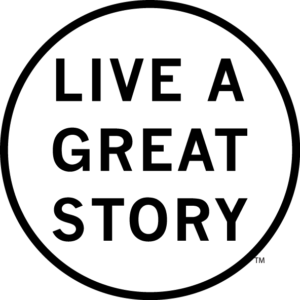 On October 1, 2017, I became a LIVE A GREAT STORY Ambassador.  Since starting the Plan [b] Project I have followed a handful of start up social media teams that spread positivity globally.   The Founder, Zach Horvath (aka Zoom) has put together a great team of people to spread the LIVE word globally.
What is LIVE A GREAT STORY?
LIVE A GREAT STORY is based on a very simple idea
EVERYONE is on their own journey. The better we become at authentically walking our unique path, the more we inspire the people around us to do the same. That allows us to meaningfully share our journey with people we care about and impact the world in a big and positive way.
(the above is from the LIVE A GREAT STORY website.)
When I was given the opportunity to become an Ambassador, I jumped at the chance.  It sort of fits into one of my daily mantras; "Spread Social Good" or "Live like you are on vacation".
Heres to making new friends and spreading positive vibes globally.
For those interested, I also posted a short post on my personal blog, about how I try to LIVE A GREAT STORY.
SaveSave
SaveSave