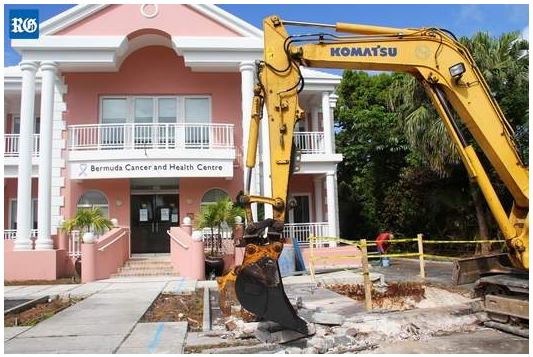 Approximately 48 days after the most successful Relay For Life of Bermuda event (currently raising over $650,000 from the 3rd Annual event and $1,700,000 + since the first event in 2014) Bermuda breaks ground on the future home of the islands first Radiation Therapy facility at the Relay For Life HQ (aka Bermuda Cancer & Health Centre).
I feel completely grateful and blessed to have been part of this project.  When I brought Relay to Bermuda, it was to help others.  At that time, back when we had our fist event in 2014….it was not our mission to bring Radiation Therapy to Bermuda.  But since that first event, I have been waiting for this day.
Completely excited, to say the least.
For more information, please ready the most recent Royal Gazette article.
Also, see other articles related to this project and partnership.
17 Sept 2015 – Royal Gazette; Bermuda and US join in radiation therapy plan
17 Sept 2015 – Boston Business Journal; Boston hospitals to bring cancer treatments to Bermuda