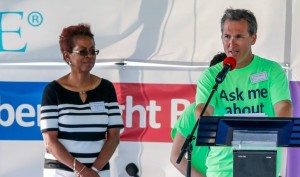 I am very proud and grateful to work for a company that not only has the motto "Where people come first" but also gives back to the local community and local charities in many ways, including becoming a Platinum Sponsor for an event that supports cancer victims, survivors and families that have lost loved ones to Cancer in Bermuda.  I am not only saying this because I founded the event….but because I truly feel this way.
Colonial Group International is again the Platinum Sponsor for the Relay For Life of Bermuda event.  This event has currently raised over $1,000,000 since 2014 for cancer research and prevention – including the Island's new Radiation Therapy Initiative.
For more information, feel free to visit Bernews, Royal Gazette, Relay For Life of Bermuda on Facebook or follow Colonial Group International on Facebook.